Apartments
Tradition and progress clash in harmony in our new, comfortable apartments.

In addition to tastefully selected solid wood furniture in our apartments in Dobbiaco / Toblach you find perfectly equipped kitchens, beautiful living rooms, modern bathrooms, a toilet, SAT TV, safe plus balcony or terrace with view of the mountain world.

Of course, towels plus table- and bed linen are already available.
Furthermore each apartment in Dobbiaco / Toblach includes one own parking space.
---
Apartment 1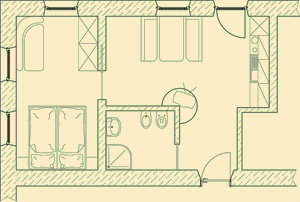 38 m², for 2-4 persons, with double bed and extendable couch, living room with kitchen, shower, toilet and terrace with garden (bench & table)
---
Apartment 2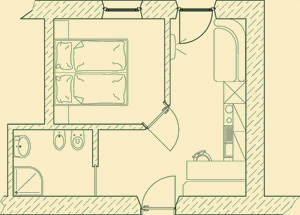 32 m², for 2-4 persons, with double bed and extendable couch, living room with kitchen, shower, toilet and terrace with garden (bench & table)
---
Apartment 3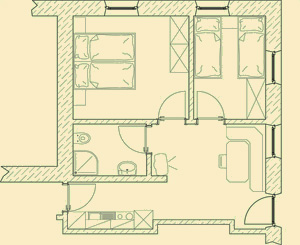 42 m², for 4 persons, with 2 bedrooms and 1 spacious living room with kitchen, shower, toilet and direct access to the garden
---
Apartment 4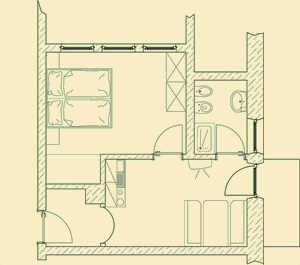 38 m², for 2-4 persons, with double room and extendable couch, living room with kitchen, shower, toilet and balcony
---
Apartment 5
38 m², for 2-4 persons, with double room and extendable couch, living room with kitchen, shower, toilet and balcony